Analogue

Analogue: a solo exhibition at the Llewellyn Gallery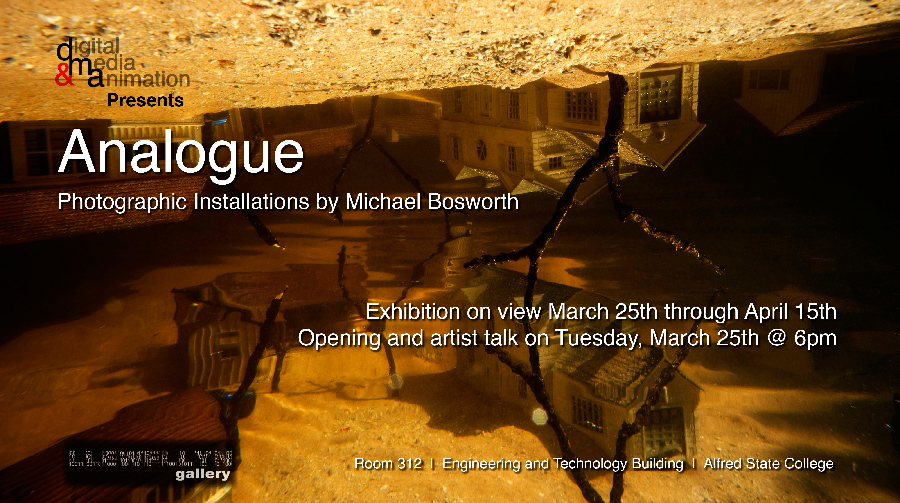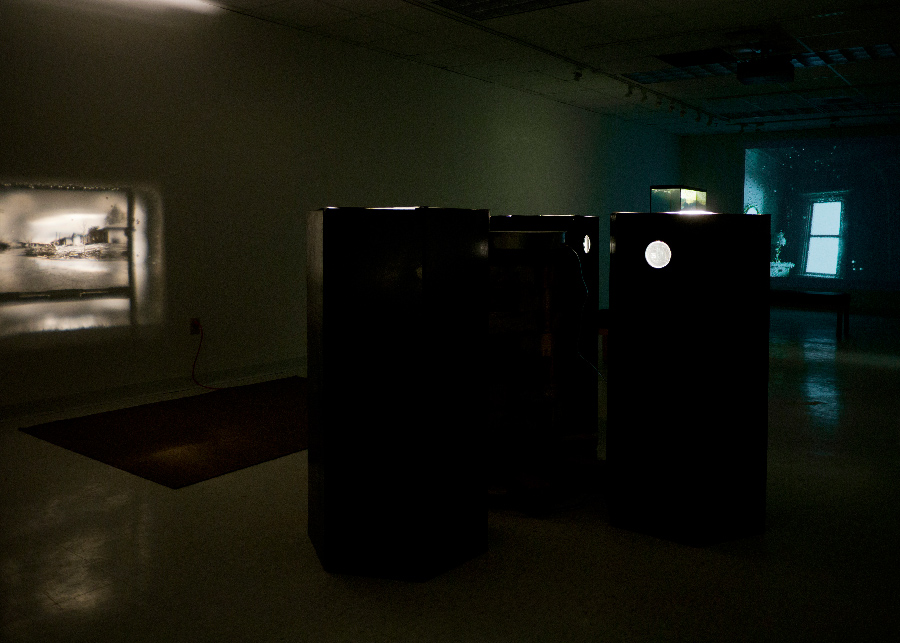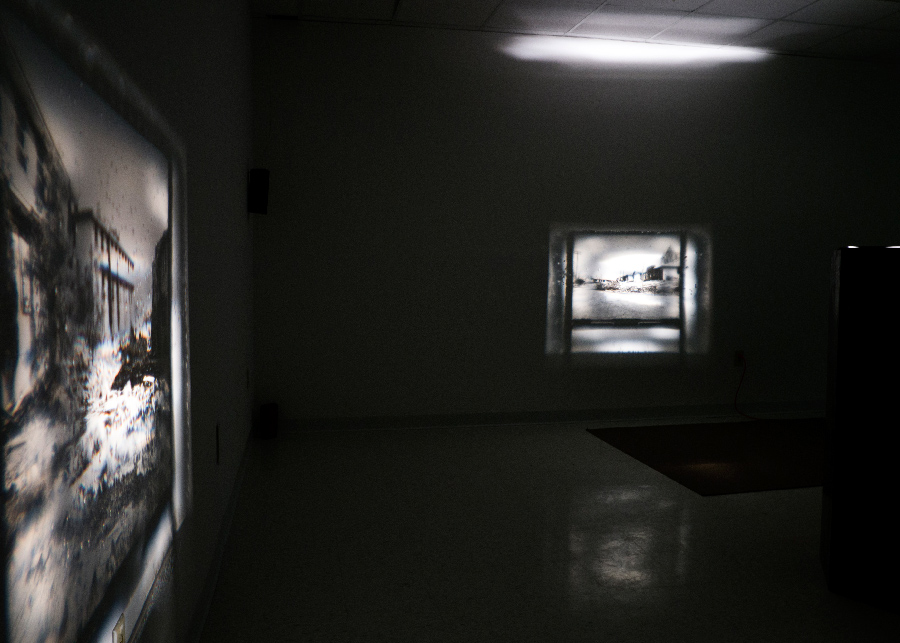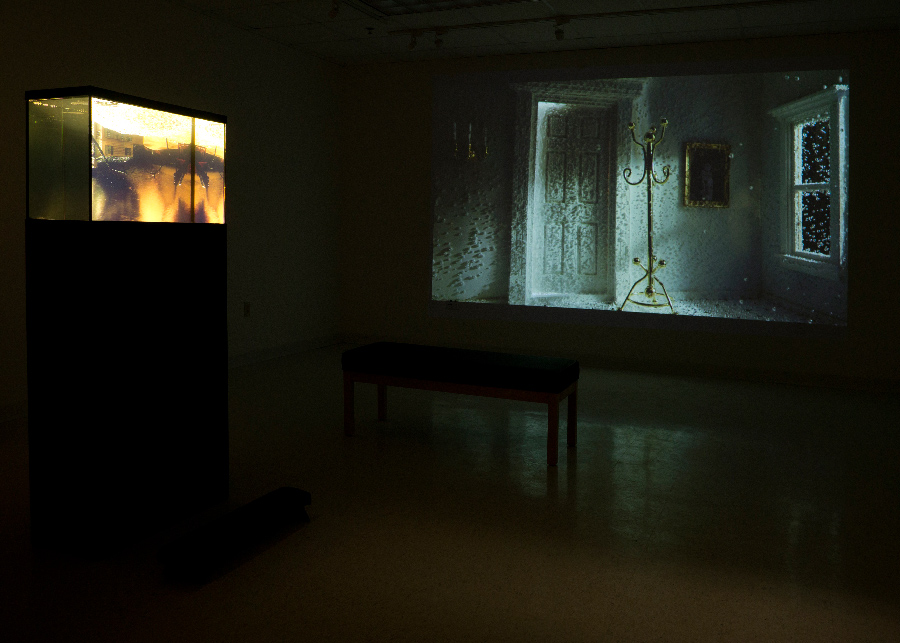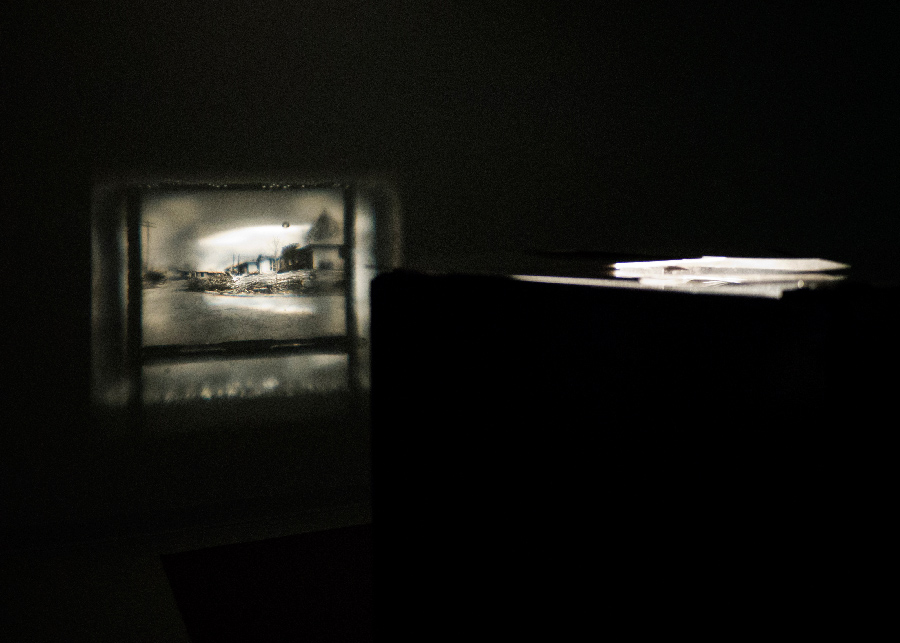 Analogue (installation view) from the Aesthetocracy on Vimeo.
Analogue (boiling image) from the Aesthetocracy on Vimeo.
Above is an example of the image projected by the magic lantern. The lantern contains a glass tank of water with a sheet of film suspended within. The heat from the halogen bulb brings the water in the tank to a boil and slowly destroys the image. The images on the sheets of film are of abandoned buildings around the Salton Sea and Imperial Valley in Southern California. Water played a role in the abandonment and destruction of the buildings. The image projected both one of destruction recorded in the past and a live image of the destruction of the image on the film in the presence of the viewer.